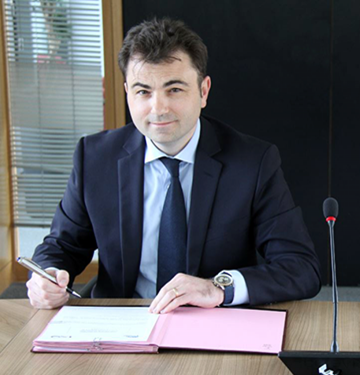 Damien Dominguez
CEO
Since its approval by the DGAC – EASA in 2015, in partnership with IXO Aviation, FLEXSIM-ATO has continued to expand its training offer.
Despite the cyclical and regional crisis the air transport is going through, it remains clear that the needs for flight crew training is constantly growing.
We distinguish two types of training organizations: Initial training organizations for young cadet pilots wishing to follow a CPL IR ME training course and training organizations reserved for professionals wishing to pursue an MCC, a Type Rating CS25, or Renewal / Extension of Type CS25. FLEXSIM-ATO is part of this second approach reserved for professionals. Our ATO offers all of its training to individuals, but mainly to airlines wishing to outsource a part of their crew training.
We welcome pilots in two flight simulator training centers. Our simulators are at the cutting edge of technology (FFS – FSTD Level D). We are working in partnership with AIR FRANCE – TRANSAVIA Paris ORY on B737NG and with ETIHAD AIRWAYS in Abu-Dhabi AUH on B787 Dreamliner and Airbus A320.
For five years, our instructors and examiners have been serving our customers 24/7 on the Boeing fleet and soon on Airbus.
From 2021, FLEXSIM plans to deploy its MCC training activity, Type CS25 Boeing B737NG, type CS25 Airbus A320 and Renewal / Extension of Type CS25 in Africa. The upcoming opening of an ATO aeronautical training center in two key African countries (Libya and Ghana) will offer a French-style know-how as well as the provision of facilities at the forefront of our industry (FFS FSTD Level D) will meet a demand from this booming continent.
Not being an insignificant activity, aeronautical training certainly requires a solid maintenance of aeronautical skills which is the strength of our teaching team, but also an essential human approach which makes it possible to forge a real climate of trust between learner and instructor.