Pre-registration possible
Multi Crew Coordination
MCC A320
MCC A320 training is a complementary training to a commercial pilot's license authorizing multi-pilots operations. It is a prerequisite for the Multi-pilot type rating.
We offer crew training courses design specifically for your needs:
MCC-TRG
MCC-JOC
MCC-APS
Information MCC TRG + JOC
Information MCC APS
Last update: 20/09/2023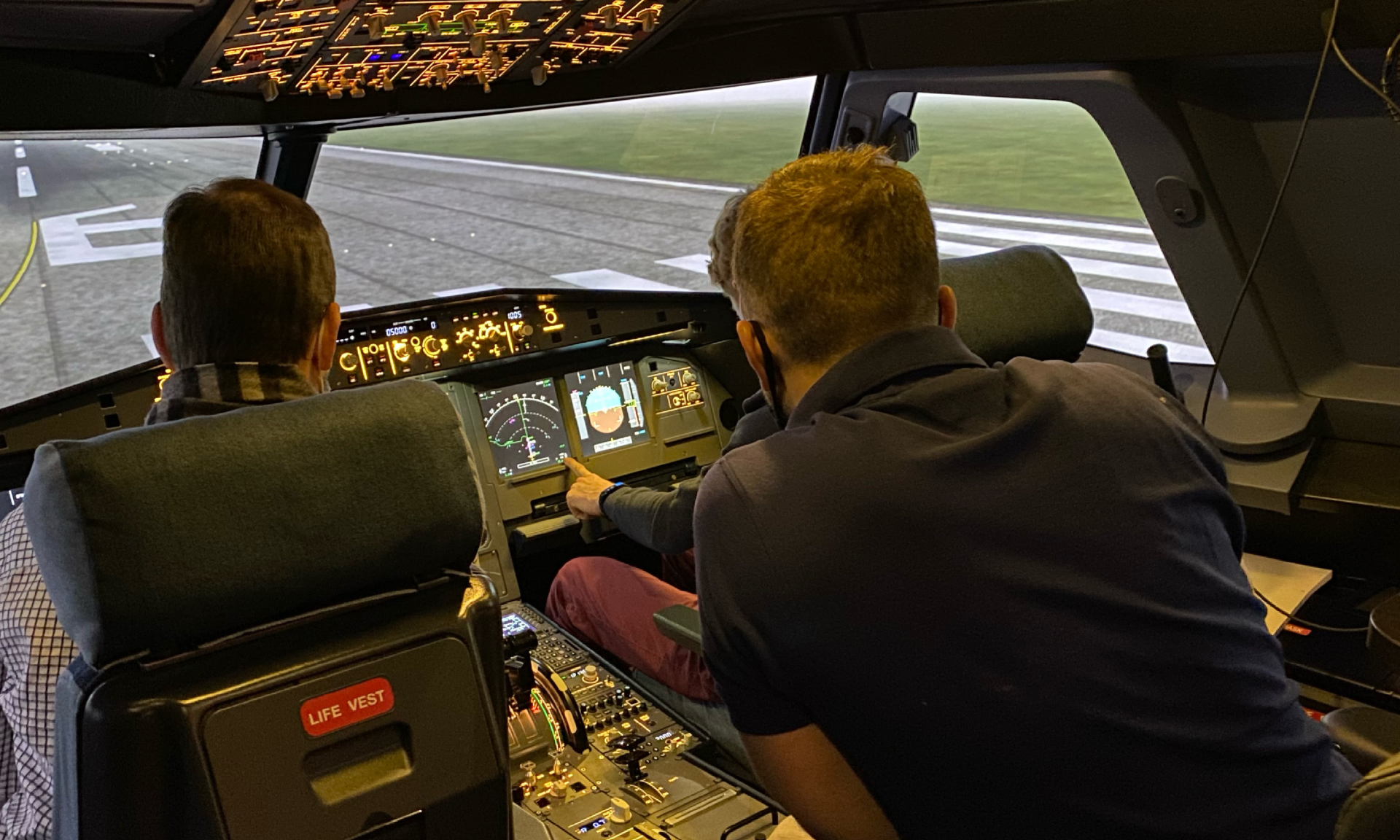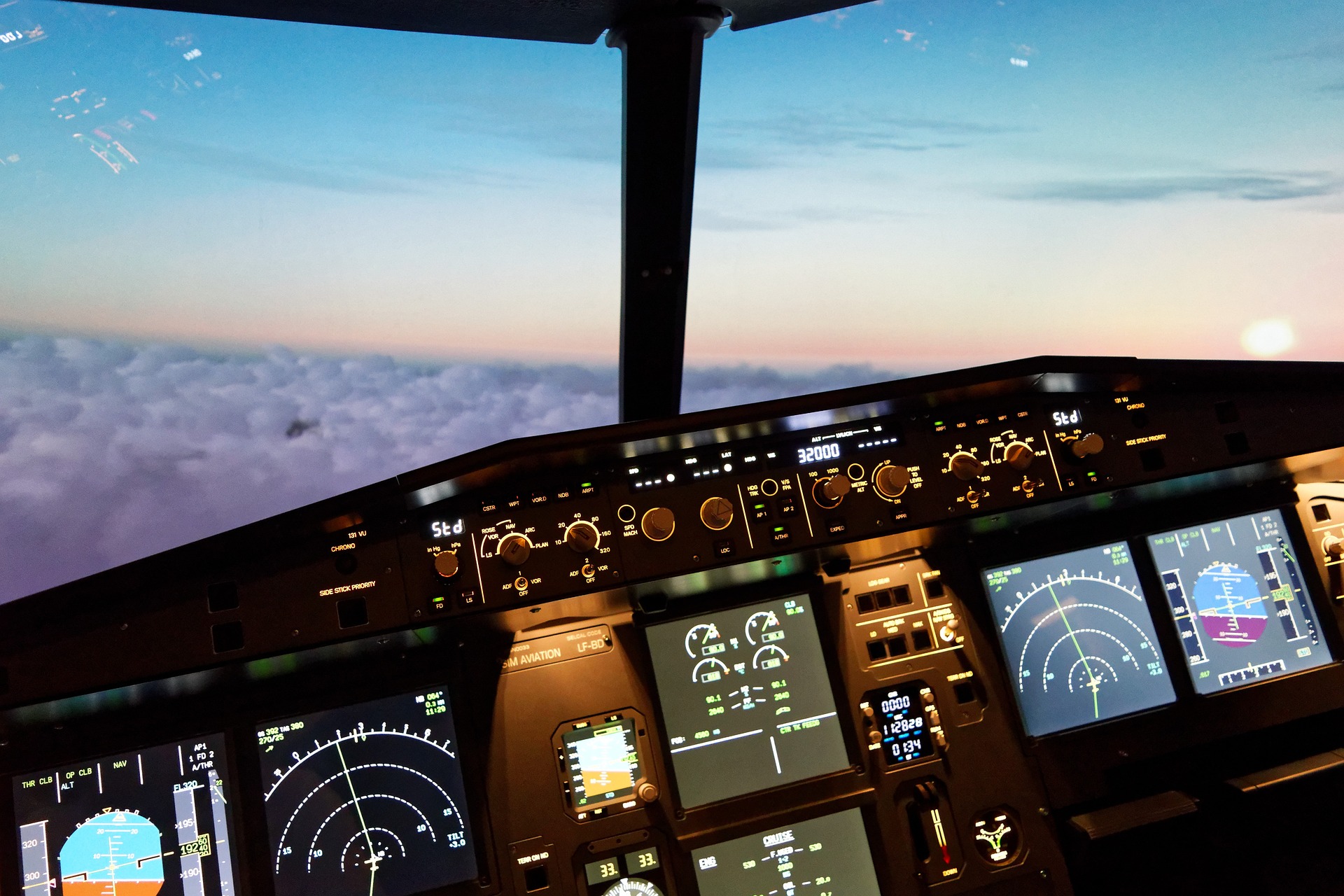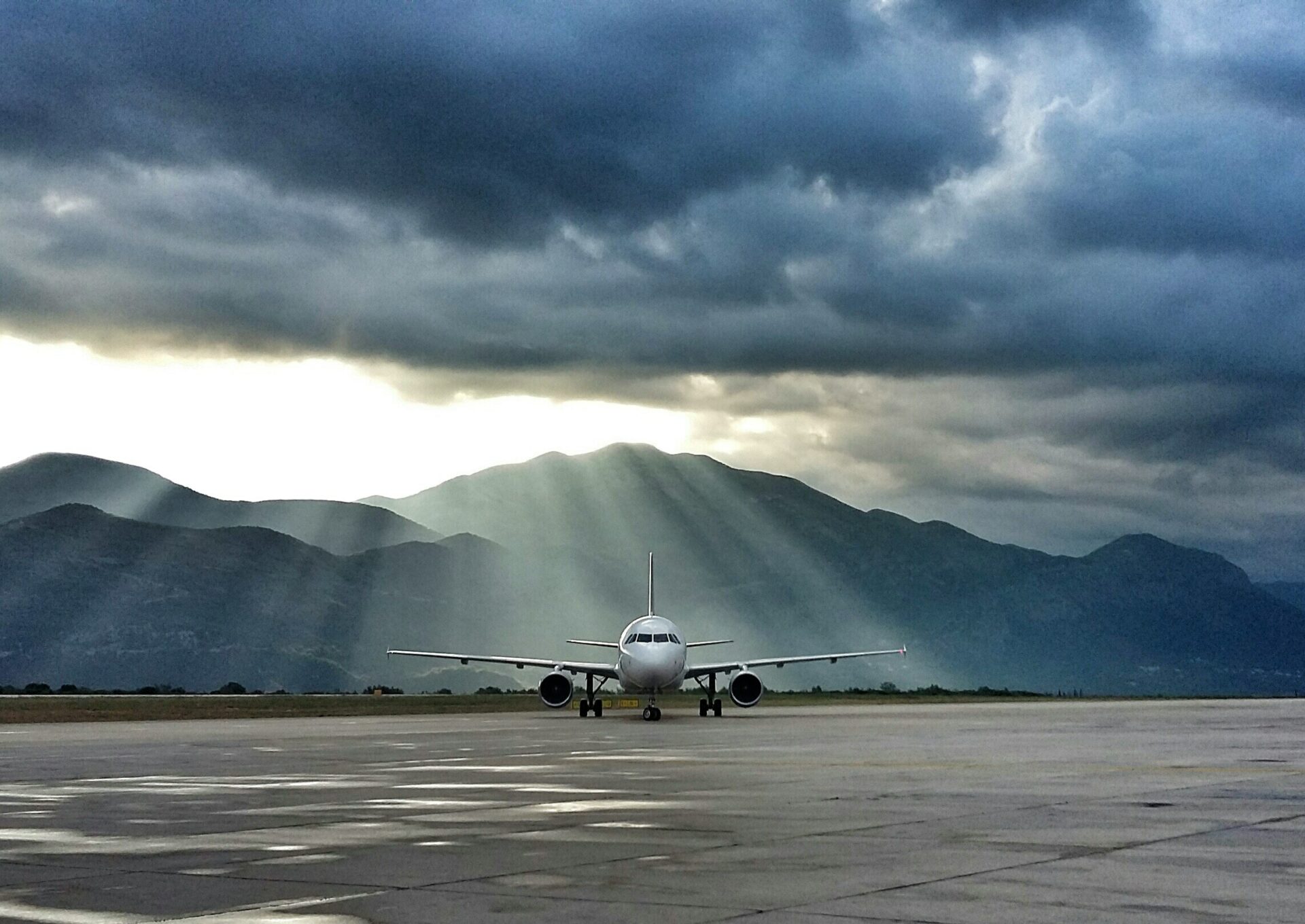 MCC
TRG
25 H
Classroom
20 H
Simulator
MCC-TRG (MCC Training)
MCC training is a prerequisite for multi-pilot type rating. Its objective is the development of technical and human skills in order to understand how crew works and human factors concepts.
Theoretical phase
25 hours of classroom lessons over 4 days
Duration
10 days minimum
MCC
ADV (JOC)
MCC-TRG
supplement
4 H
Simulator
MCC-JOC
The MCC-JOC course is a complement to the MCC-TRG training. This module includes simulator training during which high performance aircraft issues are addressed (piloting fundamentals (RAW DATA), upset pevention recovery training (UPRT).
Duration
1 day regarding availabilities
Special prerequisites
This course is reserved for students who have completed the MCC-TRG internship with FLEXSIM.
MCC
APS
47 H
Classroom
40 H
Simulator
MCC-APS
The MCC-APS course addresses in detail issues what can be encounted flying on a high performance aircraft (A320) in the operational context of an airline. The course includes the MCC-TRG, the MCC-ADV and an operational part (LOFT); the course is validated by a final assessment.
Theoretical phase
47 hours of classroom lessons over 7 days.
Duration
15 days minimum.
Simulator phase
8 sessions of 4 hours on FNPT II A320 simulator ;
2 LOFT sessions of 3 heures on FNPT II A320 simulator ;
Final assessment: 2 hours on FNPT II A320 simulator.
Prices and prerequisites
Prices and accessibility
All our trainings are scheduled "à la carte" according to your availabilities, our instructor's and simulator's availabilities.
A320 – MCC TRG
Duration : 10 days minimum
Theorical phase : 25 hours of classroom lessons over 4 days
Simulator phase: 5 sessions of 4 hours on FNPT II A320 simulator
3 300 €
VAT NON APPLICABLE
Price per student on the basis of a quartet formed
3 800 € Price per student on the basis of a pair formed
E-Learning included:
ESET
Human Factor & Flight Crew Ressource Management – Year 1
Upset Prevention Recovery Training – UPRT
A320 – MCC JOC
Most popular
Duration : 1 day
Simulator phase: 1 session of 4 hours on FFS A320 simulator
1 025 €
VAT NON APPLICABLE
Price per student on the basis of a quartet formed
E-Learning included:
All E-Learning included for MCC-TRG and:
Controlled Flight Into Terrain – CFIT
ACAS-TCAS
Pilot incapacition
RVSM
A320 – MCC APS
Most popular
Duration : 15 days minimum
Theorical phase: 47 hours of classroom lessons over 7 days
8 sessions of 4 hours on FNTP II A320 simulator
2 LOFT sessions of 3 heures on FNTP II A320 simulator
Final assessment: 2 hours on FNTP II A320 simulator
8 400 €
VAT NON APPLICABLE
Price per student on the basis of a quartet formed
E-Learning included:
All E-Learning included for MCC-TRG/JOC and:
Fatigue Management
Psychoactive substances
First Aid Medical
Dangerous Goods
Safety Management System – SMS